My Worst Gift Challenge – Instagram
My Worst Gift Challenge – Instagram
Have you ever received a bad gift for Christmas? We mean REALLY bad! Now is your chance to show it off… and to finally put it to use!
---
We challenge you to shoot a video of yourself "playing" this bad gift as an instrument, or using it in some kind of musical context. It's a bonus if you can actually get sounds out of it, but this is not a requirement. We encourage you to have fun and be yourself, this will only increase your chances of winning ??
#MyWorstGiftChallenge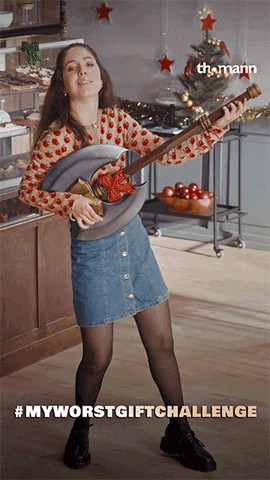 Update:
We have our two finalists!
Andreas and Milan!
(@westkirchen_andi and @pauwelsmilan)
Vote now in our Instagram Stories:

---
How does the contest work?
You will post your vertical video to your Instagram Reels or Instagram Stories and use the hashtag #MyWorstGiftChallenge so that we can find it. You must also tag us (@thomann.music). During the week we will choose our 2 favourite videos and share them in our Stories the following Friday at 13:00. Then the public can vote in our Stories, using a Poll sticker, for 24 hours. On Sunday we will announce the winner in our Stories. This challenge will happen every 2 weeks until Christmas, so you have more chances to win!
What can I win?
The winner of the challenge wins a 100-euro Thomann voucher. These winners are determined by the public who will vote for their favourite video in our Stories (using the Poll sticker), as mentioned above.
Good luck!